Friendly environment and great service!
I took both of my young daughters who are usually very fussy with doctors and any sort of strangers to doctor Naru's office. The setting was very calming and upbeat specially, for young kids. The staff was pleasant and very friendly. Suddenly my kids felt at home which made my job a ton easier. Overall, a fantastic experience!
Doctor Naru and her staff will be recommended to my friends and family.
Kimiya and Parmida
January 9, 2018
Google Review March 2018
Love love love! Took my 18 month old here. Front desk lady was very kind and professional. The hygienist was very kid friendly and chased my son around while the dentist discussed stuff with me. The dentist was very nice and informative. We felt very welcomed even when my son had a little tantrum 🙂 the place is beautiful. Can't say enough good things. So glad they opened in Damascus!
B.H.
April 8, 2018
Facebook Testimonial 1/2/2018
Best experience ever. If you're looking for an amazing pediatric dentist- go see Dr. Baliga @ New Smiles Kids Dentistry. Her office just opened in DAMASCUS off of Main Street. She was so inviting and unbelievably sweet with Henry and Claire. The office staff went above and beyond to make it an extremely positive experience.
Caitlin Howley Faunce
April 8, 2018
Good work
Muy profesional me encantó la limpieza que hicieron a mi hija, amabilidad y sobretodo nos hicieron sentir muy cómodos, se los recomiendo Muy profesionales.
Yenmy Martinez
September 2, 2018
Facebook testimonial 4/3/2018
I took my 2 year old and 4.5 year old here today for an appointment. We have been to two other pediatric dentists and our experience at the last dentist was absolutely horrific. My kids both screamed the entire time, I had to restraint them during their cleaning and we were rushed though. I left those appointments feeling like I had run a marathon! Needless to say I was super anxious about this appointment. When we got there the receptionist was so friendly and helpful! She engaged my kids and gave my daughter a "job" to do while she was waiting. They had several iPads on the wall in the waiting room with several games for the kids to play. The dentist came out to get my daughter and she was incredible. She was so patient, explained everything, let her touch and use every piece of equipment and even put on the show she wanted to watch. They made her so comfortable! She got in the chair and laid there for the whole cleaning with no fear, tears or screaming. It was incredible. My son also came back and they put a truck show on for him. She talked to him and made him comfortable. He did fabulous through the cleaning. They even gave them a little travel pack with a toothbrush, floss and toothpaste. As a reward they were given a gold coin to put into a vending machine and pick a prize. I was so incredibly impressed with the service and care of all the people who work in this practice. We will definitely be going here from now on! I am so grateful that my kids finally had a great experience at the dentist!
Shannon Behnke
April 8, 2018
Facebook Testimonial 1/27/2018
Dr. Baliga is a MIRACLE WORKER! We tried to take our daughter to the dentist twice before and we couldn't even get her in the chair. She would become hysterical. Today, we headed there in tears but Dr. Baliga even got her laughing & she loved it! Im still in shock, lol. Amazing office & staff! So glad we found them!
Terri Errigo Rosso
April 8, 2018
They are Awesome!!
Dr. Baliga is great! Staff is so efficient and sweet! The techniques Dr. Baliga has with children and her expertise is great! I couldn't had found a better dentist for my son!!!;)
Jennifer Martinez
October 15, 2018
Facebook testimonial 4/5/2018
We took our 2 year old for his first cleaning and everyone was so wonderful! The space was extremely clean and child focused. They were patient and let him get acclimated before starting his cleaning to make him feel more comfortable! Would highly recommend this dentistry! Looking forward to going back for his next appointment 
🙂
Brooke Cebula Jerman
April 8, 2018
Facebook testimonial 1/17/2018
Dr. Naru, her staff, and the office were wonderful! She was so patient and thorough, and the office is being set up perfectly to make it a great experience for little ones. So glad to have this right here in Damascus, my 3 year old is already excited for her next checkup!
Kristin Rattan
April 8, 2018
Google Review 3/16/2018
Friendly and personable. Wonderful experience.
Natalie Dols
April 8, 2018
Caring & wonderful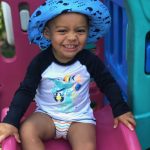 Dr Naru and the whole staff made my son's first dental experience a positive one! I would highly recommend this practice to any parent looking for a Caring and knowledgeable dentist for their child.
Sarah martin
September 27, 2019
Google review 4/5/2018
This practice is amazing! From making the appointment and check in, everything was easy and the staff was so kind and professional. The hygienist and doctor were wonderful with my daughter. They made my toddler's first dental experience so terrific that she didn't want to leave!
Allie Allen
April 8, 2018
They are so nice!
They are so nice! I'm glad I took my baby to this place
They are so good with the kids very kind and profesionals
Very satisfactory.
Zenayda Tobar
September 19, 2018
New Smiles Kids Dentistry located in heart of Damascus, MD. Centrally located within 10-15 minutes of Clarksburg, Urbana, Laytonsville, Mount Airy, New Market, Ijamsville. Convenient appointments on evenings, weekends for better service.
Expert Kids Dentistry using state-of-art technology. Providing virtually pain- free laser dentistry too. Lip/Tongue tie release procedures done here.
NEW!! Frederick Location
We have a new location to serve you. We acquired practices of Kids Dental Land in Frederick, MD. Dr. Baliga was an associate of Dr. Thomas Kim, Owner of Kids Dental land. He decided to concentrate on his Germantown offices and has given the reins of the Frederick office to Dr. Baliga. We are excited to welcome Kids Dental Land patients to our practice and offer another convenient location to serve all our patient population. We look forward to the transition in the coming months and hope that you will bear with us as we make some changes. Frederick office is currently open only Thursdays and we hope to increase hours in the near future. Dr. Baliga will now work Tuesday, Wednesday, Friday at Damascus and Thursdays at Frederick location. You can reach us at either offices with any questions, concerns or appointments. Thank you all for your support.
COVID-19 changes
To all our patient families, we are now open regular hours as of May 12th. Per the DHMH guideline we can now schedule for routine procedures, preventive and restorative dentistry. However, we are following the CDC and DHMH guidelines for social distancing and infection control. Some of these new procedures may take extra time during and between treatments. Social distancing limits the number of families that we can accommodate in our waiting area or number of family members in the treatment area. We ask for your patience in adapting to these changes to protect your family and our family. We thank you for your continued support and patronage.
Dental Insurance
We participate in most PPO plans. Call us, we will work with your insurance to get the maximum benefits. Our staff will look into each & every plan, the benefits they can provide. We even accept Carecredit®
You will love our privately owned/operated state of the art practice, conveniently located in Damascus, MD or our new practice in Frederick, MD. Call or book today.
Proud member of: