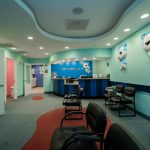 Existing Patients Coming to Appointment
Info Update, COVID screening form
Please complete the patient and update tabs only. Unless Emergency contact info or Insurance has changed then complete those tabs too.
Non-parent consent form
If child will be brought to the appointment by Guardian/Grandparent/Elder sibling, then please complete patient tab and Non-parent consent tab. 
In case the webforms do not work for you. Below as a PDF file. You can print, fill and bring them along.
If a Parent or Legal Guardian is not going to accompany the child, please print below form, sign, date, witness it and send along with caregiver to clinic on day of appointment.
NSKD non parent consent form only
Below are copies of our policies, acknowledgments and consents.