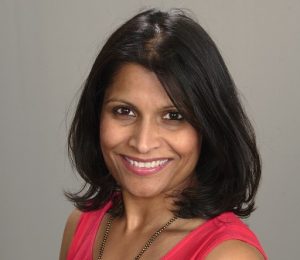 Dr. Baliga, is a experienced Diplomate of the American Board of Pediatric Dentistry, serving the unique needs of infants, children, and adolescents, including those with special needs.
Dr. Baliga finished her Bachelors & Masters in Dentistry from College of Dental Surgery, Manipal, India. After getting married & moving to US in 2004 she enrolled in Tufts School of Dental Medicine, Boston, MA to pursue her US dental career. She was the recipient of 2007 The American Academy of Oral and Maxillofacial Radiology Achievement Award. After graduating in 2007 she obtained her license to practice dentistry in US. After working for a general practice, Dr. Baliga was intrigued by a job offer at a new pediatric practice in Manchester, NH. Working with children made her "Feel like a child" and really enjoy her career. Motivated by this new found love, she joined residency program for Pediatric Dentistry at Tufts again. After graduating in 2011 she went on to obtain her Diplomate in American Board of Pediatric Dentistry.
Dr. Baliga is also a proud and active member of the American Dental Association, the Maryland Dental Association and the American Academy of Pediatric Dentistry.
During residency and in her career she actively participated in school sealant health programs, dental check up and treatment for special needs children and in community dental care set up both in India and in NH/ MA. She welcomes opportunities to give back to the community.
In her spare time, Dr. Baliga loves cooking, yoga, hiking and biking.